Writing Craft Club
Join us on an inquiry-based, rules-averse hunt for craft understanding that digs into nuance and goes beyond the typical overly-generalized advice.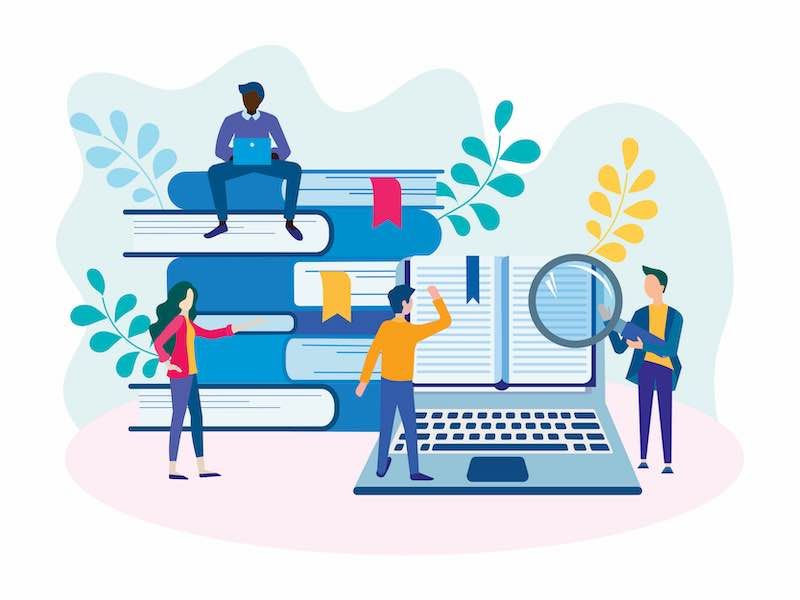 Monthly Craft Topic(s)
Each month, we'll pool our collective wonderings and challenges and decide on one or two areas of study for the next four weeks or so. We'll also address some smaller issues as they arise.
Readings
Based on our choice of craft topic(s), and using our collective wisdom, we'll examine some select readings nominated by the group and selected by Tim.
Zoom Discussion
We'll convene in at least one Zoom meeting to share observations about the readings and the craft topic. We may have other, more casual office hours meetings if needed.
Follow-up Lessons/ Q&A
Questions that remain after our Zoom meeting will be addressed in a supplemental video put together by Tim, which may also include a distillation of our Zoom discussion.
Community
We'll have the opportunity to interact a bit through the online community here at Storm Writing School, and we can explore creating accountability groups and critique partners.
Access to Courses
For those who join the writing craft club, I'll offer free access to any existing course that is $20 or less. And any new course I create in that price range will also be automatically included.
Questioning
I'll begin with questions participants have about craft to serve as our launching point. These questions come about in one of three ways, typically:
You read a story and think, How did they do that?
You discover some craft advice and you think, Really? Is that the case?
You come to a roadblock in your own writing and you think, How do I handle this?
Reading
Once we've pinpointed our craft emphases for the month, we'll search for some exemplar texts that illustrate what works or what doesn't work with respect to the craft issue in question. I'll then pass those on to the group.

This is not a book club, so I will not load you up with pages. But close examination of work is where meaningful craft study begins.
Naming
Sometimes the most helpful thing you can do for your writing is to name the problems and solutions. That's a big part of what I do as a writing teacher and editor. I find use cases for challenges like omniscient POV or orienting the reader or romantic tension, and I name the nuanced techniques that make for the most effective means of addressing such challenges.

This writing craft club will provide a behind-the-scenes glimpse into how I do that and will push you to do it for yourself.
Communing
What role will the social element play here? And how much communication can you expect? Though we'll have a forum of sorts, I don't intend for it to stray too far away from topics and ideas related to Writing Craft Club.

Nor do I wish to bombard you with more than a handful of emails each month, mostly just alerting you to our goings-on and resources. I would like to make each month somewhat patterned and predictable with the approach.
Access Courses
The courses listed here will be immediately available to you, and you'll get access to any new course that is $20 or less.
Frequently Asked Questions
The craft topics will accrue, and after a year, you'll have access to notes, readings, recorded discussions, and Q&A sessions for 10-12 different craft topics, which should be a pretty robust offering. And I'll be working to add a few more pre-recorded short courses to the school here (some of which may arise from the craft club investigations), which will be available to you for free (in addition to the courses that already are available).
What if I don't find every craft topic useful?
You likely won't. But my hope is that any month's topic that you do find useful will be worth much more than $15-25 to you. Plus, you'll have access to past topics and classes, which may be useful. But beyond the direct application of any one craft topic, we'll be discussing how to study craft for yourself.
What if I can't make live meetings?
I want to make this friendly both for people who can show up for live interaction and for those who cannot or prefer not to. We'll have 1-3 live events each month, but they'll be recorded and posted into the Craft Club Notes Course for you to look at later. So your participation can be as visible or invisible as you'd like it to be. I will try to vary our meeting times so as not to leave out participants in Europe or Australian time zones.
What level of writer do I need to be?
If you've followed my articles or course, you know that I'm a pretty academic guy. So we'll definitely be digging deep on occasion, but a big part of the point here is to demystify craft and create some practical solutions to real (not theoretical) problems. So I think this should appeal to a wide variety of writers. If you're just at the beginning of your writing journey, read through some of my articles first to make sure they're not going over your head.
Does it matter what I write?
We will mostly be examining prose storytelling. That's my area of expertise. If you're writing short stories, novels, or narrative memoir, this may be a good fit for you. If you write other nonfiction or poetry, this may not be a good fit. If you write screenplays or scripts, this may not be the best fit either since we will probably examine narration pretty often.
We'll have to figure this out as we go a bit, but I'm envisioning something like the schedule below this FAQ. We'll begin with some topic proposals and maybe a poll or some discussion. Then, having decided on a topic, I'll go about gathering readings from my own library and via suggestions from the group. Next, we'll take 7-10 days to read a little and study the texts. I'll figure out a date for our two-hour Zoom discussion, which will mix small-group and whole-group conversation. In the follow-up, I'll put together a concise lesson and/or I'll host an hour-long Q&A. Rinse and repeat.
Approximate Monthly Schedule
Decide on craft topic(s) for the month; select readings. Possible Zoom meeting to float ideas.
Study readings and prepare to discuss. You can be as active or passive as you'd like in this process.
Zoom discussion of readings and lessons they carry for our craft emphasis. Time and date TBD.
Possible follow-up lesson (recorded) and/or an office hours Q&A for remaining questions and miscellaneous craft issues.
Initial Questionnaire
Each month will begin with a questionnaire about the craft topics and questions that you're most interested in digging into.
Informal Zoom Meeting
In the first month at least, we'll begin with a very casual Zoom session to meet each other and address questions about how the Craft Club will operate.
Topic Poll
Based on the initial questionnaire, I'll narrow down the month's topic to just a handful of possibilities, and then send out a poll to figure out which one has the most interest.
Readings
With the topic(s) decided, I'll send out a request for recommended readings and then gather some selections for us to study.
Discussion
Once we've had a chance to consider our discussion question, we'll get together over Zoom and talk it over. On occasion, I may put together a lesson to share during our meeting or afterward.
Q&A
We may cap off the month with an "office hours" meeting for follow-up questions and/or for small inquiries that may not be worthy of a full month's investigation.
Join the Writing Craft Club
You get the same thing with both plans: stimulating craft exploration, reading recommendations, immersion in a community of like-minded craft enthusiasts, discussion of craft challenges, and practical approaches to help you meet your writing goals.
You get the same thing with both plans: stimulating craft exploration, reading recommendations, immersion in a community of like-minded craft enthusiasts, discussion of craft challenges, and practical approaches to help you meet your writing goals.
Monthly
Pay on a month-by-month basis if you just want to try it out or join for a specific craft topic.
Yearly
Pay $204 up front for the year and save $96. That's the only difference from the monthly plan.
The enroll buttons above will take you to a credit card checkout. If you prefer PayPal, then click below. Your enrollment may be delayed by a few hours, but you'll get there.
Already Enrolled?
If you are logged in, you should see a button below that will take you to the course. If you are not logged in, do that first (see the upper right corner of the page, where it says "Login.")
Created with