Writing Craft Club
Join us on an inquiry-based, rules-averse hunt for craft understanding that digs into nuance and goes beyond the typical overly-generalized advice.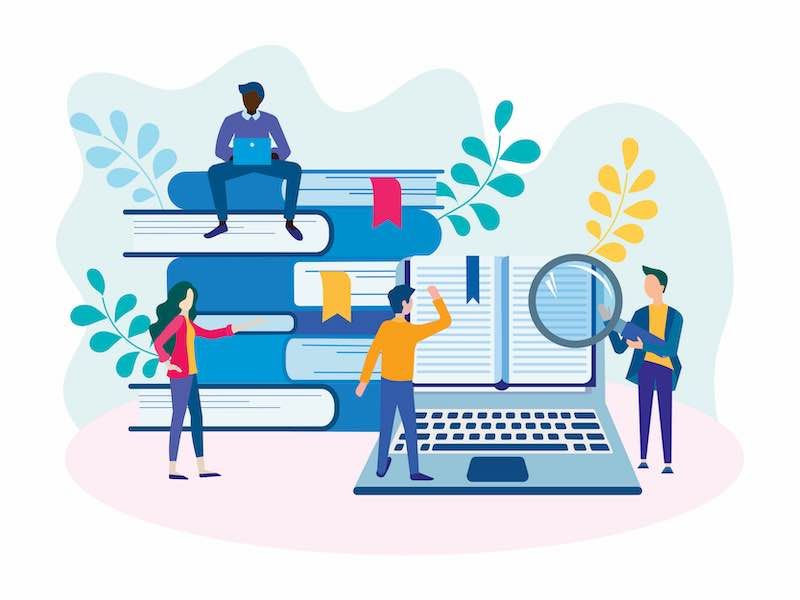 September 2023:
We'll be examining how writers can spur questions within the reader to create narrative drive within scenes.
Monthly Craft Topic
Each month, we'll pool our collective wonderings and challenges and decide on one or two areas of study for the next four weeks or so. We'll also address some smaller issues as they arise.
Readings
Based on our choice of craft topic(s), and using our collective wisdom, we'll examine some select readings nominated by the group and selected by Tim.
Discussions
We'll convene in a Zoom meeting to share observations about the readings and the craft topic. And we'll follow up with a Q&A approximately a week later.
Craft-focused
Each month, we select a craft topic to discuss. I regularly poll the group to see what they'd like to focus on. I choose a topic and we then find published work that speaks to that particular craft issue.
Our topics come from club members' questions:
You read a story and think, How did they do that?
You discover some craft advice and you think, Really? Is that the case?
You come to a roadblock in your own writing and you think, How do I handle this?
Is it a reading club?
Kind of. But we don't read full books. Instead, we read excerpts of exemplar texts that illustrate what works or what doesn't work with respect to the craft issue in question. Close examination of work is where meaningful craft study begins.

In the first year, the readings were about 20 pages a month. We averaged six excerpts every month. Over the course of the year, we read over 80 excerpts. We lean toward recent publications (the past five years or so), and we strive to see diverse representation among our authors/readings.
Discussion and instruction
At any given Zoom session, we mix discussion from club members and instruction from me. I prepare my own lessons around the topic of the month, but we have wonderful insights from the participants.
I hold a Zoom meeting to discuss the readings and to share my insights. And then a week or so later, we have a follow-up Q&A meeting to address remaining questions. I thrive off of questions and active participation from writers hungry to learn as much as possible about writing craft.
Naming
Sometimes the most helpful thing you can do for your writing is to name the problems and solutions. That's a big part of what I do as a writing teacher and editor. I find use cases for challenges like omniscient POV or orienting the reader or romantic tension, and I name the nuanced techniques that make for the most effective means of addressing such challenges.
This writing craft club will provide a behind-the-scenes glimpse into how I do that and will push you to do it for yourself.

Highly Emotional Scenes
AUGUST 2022
How can we depict events that are highly emotional for a character? I've heard advice that "when the situation is hot, write cold." Does that advice seem to work? How are highly emotional scenes structured? How can we avoid melodrama?
Narrating Child Protagonists
SEPTEMBER 2022
What seems to be the relationship between the narrator and the character? (i.e. Do they seem melded together? Separate? A combination? When/how/why does the narrator go closer to the character?)
What contributes to readers buying into the perspective being a child's?
Compelling Narrative Summary
FEBRUARY 2023
We've heard a lot of advice about the power of scenes and of "showing," but if a writer fills pages with writing that is decidely not scene and not showing, then how does the writing achieve its power?
Omniscient Narration
MARCH 2023
Is this excerpt omniscient POV or not? What are the signifiers?
What do you notice about how an author transitions from one perspective to another?
What kind of language allows the narrator the flexibility to move into a new perspective?
Change
JUNE 2023
The prevailing wisdom is more or less in line with what George Saunders says in A Swim in a Pond in the Rain: "What makes a piece of writing a story is that something happens within it that changes the character forever. (That's a bit Draconian, but let's go with it as a starting place.)"
Let's interrogate that. Is change necessary? Is the promise of change necessary? Does there need to be a moment of change? Why accuse this advice of being Draconian?
Setting
DECEMBER 2022
Sometimes, I see writers (myself included) neglect setting altogether; the scene exists in a sort of empty white space, like the "construct" in The Matrix.
Other times, I see the setting as a sort of purposeless backdrop. A scene takes place within that setting, but the setting fails to interact with the characters in any way. How can we effectively incorporate setting?
Access Courses
The courses listed here will be immediately available to those in the Maximalist level, and you'll get access to any new course that is $20 or less for as long as you're enrolled in the club.
\Learnworlds\Codeneurons\Pages\ZoneRenderers\CourseCards
Frequently Asked Questions
Can I subscribe just for one session?
Absolutely. You can join for a single session or you can become a regular. When you sign up, you have full control of our account and you can discontinue the subscription at any time.
What do I get with my subscription?
Each month, you'll get a selection of readings and access to our two-hour Zoom discussion and the one-hour follow-up Q&A. Those Zoom sessions are recorded, so you can watch or re-watch later. With the Minimalist subscription, you'll also have access to the other monthly craft discussions from the same calendar year for as long as you remain subscribed. With the Maximalist subscription, you'll also have access to previous years' discussions and to select pre-recorded courses of mine.
What if I don't find every craft topic useful?
You likely won't. But you can drop out and in as desired. And my hope is that any month's topic that you do find useful will be worth much more than $25 to you. Plus, you'll have access to past topics and classes while you're subscribed, which may be useful. But beyond the direct application of any one craft topic, we'll be discussing how to study craft for yourself.
What if I can't make live meetings?
I want to make this friendly both for people who can show up for live interaction and for those who cannot or prefer not to. We'll have at least two live events each month, but they'll be recorded for you to look at later as long as you're subscribed. So your participation can be as visible or invisible as you'd like it to be. I try to have meeting times that will work for participants in Europe or Australian time zones.
What level of writer do I need to be?
If you've followed my articles or course, you know that I'm a pretty academic guy. So we'll definitely be digging deep on occasion, but a big part of the point here is to demystify craft and create some practical solutions to real (not theoretical) problems. So I think this should appeal to a wide variety of writers. If you're just at the beginning of your writing journey, read through some of my articles first to make sure they're not going over your head.
Does it matter what I write?
We will mostly be examining prose storytelling. That's my area of expertise. If you're writing short stories, novels, or narrative memoir, this may be a good fit for you. If you write other nonfiction or poetry, this may not be a good fit. If you write screenplays or scripts, this may not be the best fit either since we will probably examine narration pretty often.
Approximate Monthly Schedule
Decide on craft topic(s) for the month; select readings and send them out to all.
Study readings and prepare to discuss. No work is required, but it's highly encouraged.
Zoom discussion of readings and lessons they carry for our craft emphasis.
Follow-up lesson office hours Q&A for remaining questions and miscellaneous craft issues.
Topic Poll
Each month begins with a questionnaire about the craft topics and questions that you're most interested in digging into.
Call for Readings
Based on the topic poll, I select the topic for the month and send out a call for reading selections that exemplify successful or unsuccessful execution of the craft topic we're studying.
Reading Selections
I cull through reading suggestions and put together a group of selections (3-8 excerpts; 5000-7500 words total) that I make available to all.
Discussion
Once we've had a chance to consider our discussion question and read the packet, we get together over Zoom and talk it over. These meetings usually go for two hours and are recorded.
Q&A / Office Hours
About a week after our discussion, I hold an hour-long office hours session to address lingering questions from our topic discussion and other small craft questions that may not be worthy of a full month's investigation.
Join the Writing Craft Club
With both plans, you get stimulating craft exploration, reading recommendations, immersion in a community of like-minded craft enthusiasts, discussion of craft challenges, and practical approaches to help you meet your writing goals.
You get the same thing with both plans: stimulating craft exploration, reading recommendations, immersion in a community of like-minded craft enthusiasts, discussion of craft challenges, and practical approaches to help you meet your writing goals.
The Minimalist
Partake in our monthly examinations of craft. With this subscription, you get access to our community, topic polls, reading selections, discussions and recordings, and Q&A sessions each month. You'll be able to watch recordings of any discussion or Q&A you've missed from the calendar year as long as you're subscribed,
The Maximalist
With this subscription, you get access to our community, topic polls, reading selections, discussions and recordings, and Q&A sessions each month. You'll be able to watch recordings of any discussion or Q&A you've missed from the calendar year for as long as you're subscribed.

In addition, you'll have access to all discussions and Q&A sessions from 2022 as well as the following courses from Storm Writing School: Writing Toward Instinct, Creating Romantic/Sexual Tension, Strengthen Your Story with a Revision Outline, A Guide to Interiority, and The Gold Standard Scene. Any new course priced at $20 or lower will also be available to you for free.
The enroll buttons above will take you to a credit card checkout. If you prefer PayPal, then click below. Your enrollment may be delayed by a few hours, but you'll get there.
Already Enrolled?
If you are logged in, you should see a button below that will take you to the course. If you are not logged in, do that first (see the upper right corner of the page, where it says "Login.")
Created with